29 Jun

Summers at Lake Joe. Celebrate Muskoka Clam Bake in support of CNIB's centenary campaign

I was honoured to be recommended to emcee Celebrate Muskoka Clam Bake in support of CNIB's Lake Joseph Centre Saturday June 23rd  by Beverly Mahood and Tom Cross. Lake Joe is my community and I was thrilled to support such an incredible, meaningful cause.  

Years ago, when I worked as a video producer, one of the first productions was for the CNIB and it was the story of a young woman who was a visual art student who suddenly lost most of her vision in an instant while driving one day. Her story had a huge impact on me as my own mother has had MS since she was 25. At 85, she is now legally blind in one eye and has macular degeneration in the other.  I can't help but think about what it would be like to lose the gift of my sight and can't even imagine.  That is why I am incredibly grateful for organizations like the CNIB. 

CNIB is an incredible resource for those affected by sight loss and together, we successfully raised the funds for a better future for children.  The evening was fun, interactive and entertaining.  We raised $179,420 for the "Sponsor a Camper" bursary program and greatest areas of need at CNIB's Lake Joseph Centre, a special place for people living with sight loss. 

Most of the people who could greatly benefit from Lake Joe are unable to afford to come. The registration fees and transportation costs are barriers for individuals who are blind or partially sighted. With the support of the Lake Joe Vision Team, CNIB operates the CNIB Lake Joseph Centre "Sponsor a Camper" program to cover these costs. 

Monique Pilkington the Executive director of CNIB Ontario North shares this note with us "Canoeing, campfires, swimming and forging new friendships to create lasting memories – that's the magic of summer camp. Each year, nearly 600 children, families and adults attend Lake Joe programs, not only for the recreational activities, but for the confidence building and support offered by a community that understands living with sight loss. For most, it's an experience they'll never forget"

This is POWERFUL. 

Whether it was clams, brisket, veggie stew, pizza, poutine or butter tarts, the menu was a foodie's dream. Shawn Brady and the Northern Sons, Jam Sandwich (children's entertainer) as well as Miss Emily and special guests wowed guests with their musical talent. Attendees were also treated to a live auction with Rod Black, Sportscaster, CTV & TSN. There was a wake boarding show by Muskoka Wave and Fireworks as a finale  It was a true community creation.  It is something you just felt and it felt so good! 

I know that we all live very busy lives but it is important to take time to be with people in our community and to give back how we can and when we can.  This is what life is about!  The Good life.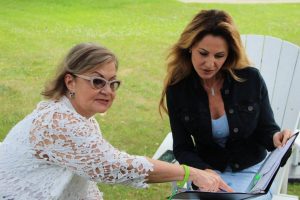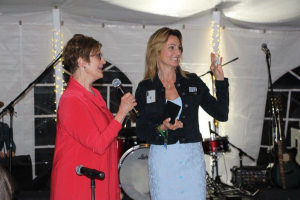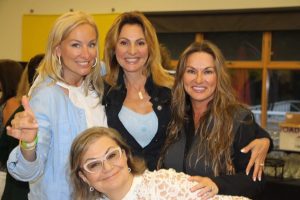 Thank you for having me!  A special thank you to Eyre Purkin Bien for all of your support and guidance.  
As special shout out to the Sponsors: Bask Insulation, Clear Lake Brewery, Dockside Publishing Inc., Fiasco Gelato, Firstbrook Insurance Group, Metroland, Muskoka411, Muskoka Springs, Muskoka Wake, NKS Health, Pioneer Energy and the Hogarth Family, Propane Budget, RE/MAX Hallmark Realty Ltd, Rustic Corner, Susan Creasy Financial and Tim Hortons.                                   
A big Acknowledgement to the  Volunteer Event Committee – Chaired by Lake Joe neighbour and Advisory Board member, Nancy Simonot, with her friends, Chelsey Penrice, Helen Hunt, Michaela Hutchison, Tracey Burton, Sue Domenici, Petra Koda, and Tom Cross!
Shout out to CNIB Lake Joe Vision Team leaders:
CNIB Lake Joe Vision Team has raised $135,000 since 2016.  A special thanks to these volunteers for leading the way, John Firstbrook, Co-Captain; Tim Hogarth, Co-Captain; Susan James Creasy, Member; Randall Oliphant, Nancy Simonot, Honorary Member Bob Buchan, Honourary Member.
Make a wave from coast to coast. Follow CNIB Ontario on Facebook (facebook.com/CNIBOntario) and Twitter (twitter.com/CNIB_Ontario), and share our stories to promote public awareness of Deafblind issues and recognize the contributions of Ontarians who are Deafblind. Visit https://deafblindservices.ca to learn more.