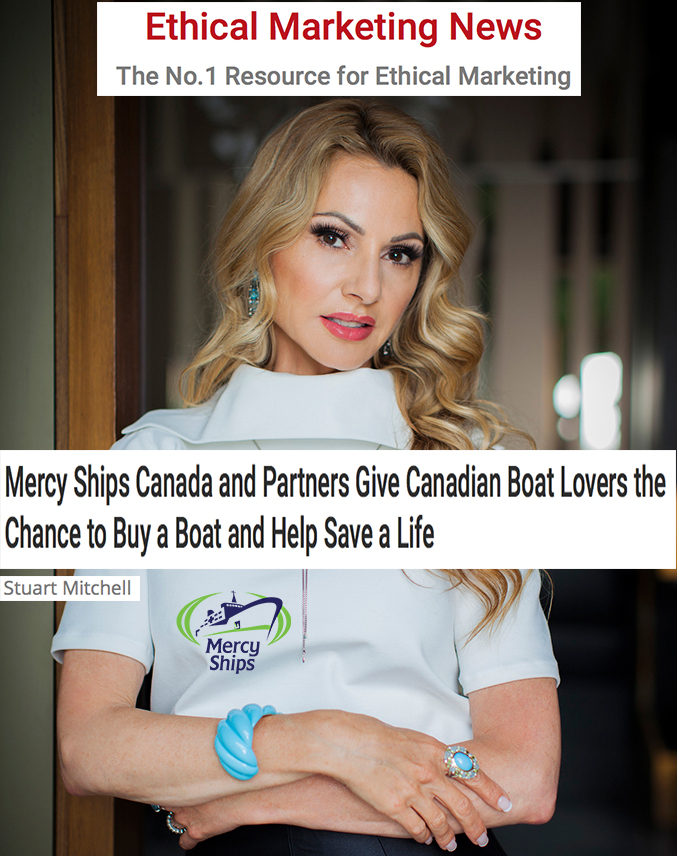 20 Dec

Mercy Ships Canada and Partners Give Canadian Boat Lovers the Chance to Buy a Boat and Help Save a Life
Celebrity, philanthropist, and avid boater Joan Kelley Walker donates her support
The campaign will benefit from the support of the boat-loving celebrity philanthropist Joan Kelley Walker, made famous for her role on The Real Housewives of Toronto in addition to a multitude of other fundraising and philanthropic endeavours.
Walker graciously agreed to act as an ambassador for Mercy Ships, stating, "As I continue to devote my life to community and participate in various initiatives in helping others here at home and around the world, I am humbled to be able to support and add my voice to an important cause and organization like Mercy Ships. Their remarkable commitment and call to action have been able to rally thousands of professional volunteers from around the world for a common cause that is so important to improve the lives of individuals and their families in providing humanitarian aid and health care."
Along with Mercy Ships volunteers, Walker will be present at the Mercy Ships booth (A1 located at the south entrance to The Lake in the Enercare Centre, Exhibition Place) on Friday, January 12, 2018, when the Toronto International Boat Show holds its VIP Preview Day from 2 p.m. to 8 p.m. Walker will also promote the campaign and organization by tweeting and posting on her various social media channels, where she enjoys a substantial following.
READ FULL ARTICLE