17 Apr

Art Therapy

I love connecting with people who inspire me and my friend Melina Lisi is one of those people.  Her art work is a collection of stunning masterpieces however her passion, motivation, commitment and the reason she creates is what truly interests me.  Melina has been diagnosed with Trigeminal Neuralgia which is currently incurable.  She shares her story, her journey, discoveries and learnings in our dialogue below.  Her strength and courage is admirable.  It is incredible how she turned the pain into passion and how she is creating hope and awareness for others.

How would you describe your style of art?

My style is abstract resin with various mediums, but it is so much more than that.  It is an expression of emotion, who I am and what I am feeling in the moment.

You have inspired many through your journey.  Tell me about Trigeminal Neuralgia and how it has affected your life since diagnosis? 

Trigeminal Neuralgia is a chronic facial pain that affects the trigeminal nerve, which carries sensation from your face to your brain.  There currently is no cure and many suffer in silence.  I have had TN since 2002.  It took over my life during that time.  I began secluding myself because the pain exhausted me.  I was barely able to make it through the day.  It was a daily struggle.  I lost friends and my career suffered.  Since it is not a visual ailment, it was difficult to explain to those around me what I was feeling and the extreme pain I was constantly in. Slowly, I had to search and adjust to who I was from that moment forward.  I had to reinvent myself and my future.

Trigeminal Neuralgia has changed my life in that it has showed me how much strength, determination and courage I have.  It has challenged me in many ways and brought me to the creation of my art and where I am today, which is a place where I hope to inspire others and create awareness.

What are some of the holistic alternative treatments that have helped? 

First and foremost, medical marijuana has helped me tremendously in managing my pain.  I fought for two years to obtain my license many years ago.  I also have a regiment that I try to follow that assists me.  I believe self-care is of utmost importance for pain management. Some alternative treatments that I use are as follows, but always consult your doctor first: Essential oils, massage, herbal supplements (such as B12, adrenal gland support and myelin sheath support), following an anti-inflammatory diet, meditation/yoga, using a warm compress and also an infrared sauna.

How do you create awareness about Trigeminal Neuralgia?

Most importantly, I am trying to create awareness through my art and social media.  I am constantly thinking of ways to create awareness and, most recently, a piece of my art was chosen to be featured at the Circ Hotel in Florida.  Through their social media and my story, I was able to reach a further audience in the U.S.  I am currently working with The Canadian Trigeminal Neuralgia Association, Trigeminal Neuralgia Support Group Florida and The Facial Pain Research Foundation.

I am also currently working on donating a piece of my work for auction and the full proceeds will go to Trigeminal Neuralgia research.  Please stay tuned on my website for further upcoming information on that project.

If someone wanted to help how can they? 

www.catna2.ca
https://facingfacialpain.org/index.php
www.tnnme.com/research-4-our-cure.html

How has art helped you "heal"?

Art has saved me.  It has given me positive focus and takes me to another place where I can create and not focus on my pain.

What is your advice to anyone who has been diagnosed with a chronic illness? 

My advice is to find something that you can immerse yourself in that you love and that fills you with positivity, where you can get lost in the process and give your mind and body a rest. Support groups, as well as the support of family and friends is vitally important.

What inspires you when you create your art? 

Pain inspires me to create. Not just my own pain, but also the pain of others.  I would read blogs and social media groups where people with TN would be at their wits end, some ending their life.   I would also read of TN tragically affecting children, where all they should be worrying about is playing with toys and having fun with their friends.   I knew if I could give a glimmer of hope to even a handful of people through creating awareness, I had to accomplish that with the help of my amazing daughter, who completes my sentences when I cannot.

What does art mean to you? 

Art is my therapy.  It makes me feel alive and takes me away for that moment in time and I feel like myself without pain.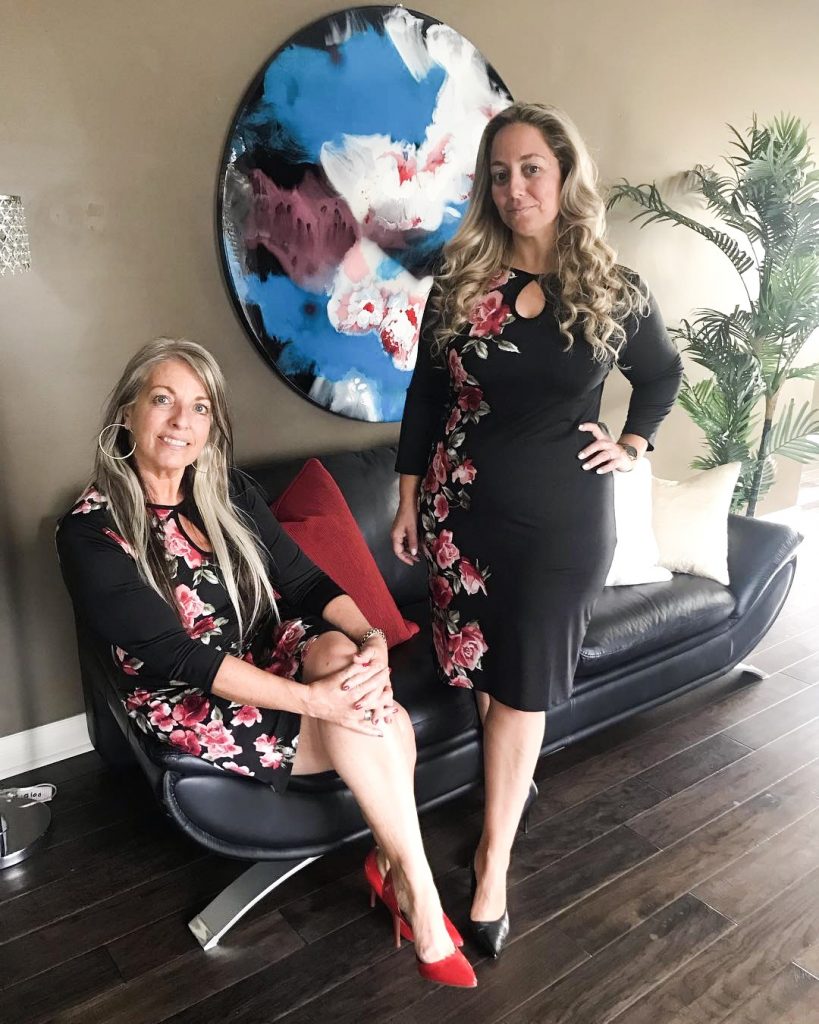 Upcoming:
I will be participating in the Arts Society King Studio Tour on April 27 and 28, 2019.  In addition to my art being on display, I will have a piece of my art up for auction (in person and online).  All proceeds from the auction will go to Trigeminal Neuralgia research. For more information, please go to: http://www.artssocietyking.ca/2019-studio-tour-king-artists.html
Shows:
Melina Lisi's art is currently being displayed in the Circ Hotel in Hollywood, Florida.
Contact Details:
Website: resinartbymelina.com
Instagram: @resin_art_by_melina
Facebook: Resin Art by Melina
Email: resinartbymelina@rogers.com