17 May

How To Embrace Conscious Fashion And Style

by Joan Kelley Walker

There nothing like a change of season to make you rethink your wardrobe. To find out what to wear this spring and summer 2016, I spoke to Molly Fitzpatrick, the Chair of Scrubs in the City, a Sick Kids Hospital Foundation, who also happens to be a respected trendsetter and avid fashion follower.

"I've loved fashion since I was a little girl," she told me. "I love all aspects of the fashion industry. The thrill of the hunt is really fun too!"

On trend for this summer, Molly suggests that "white lace dresses, strappy sandals in all heel heights, and a great statement earring, particularly in turquoise" will take you anywhere.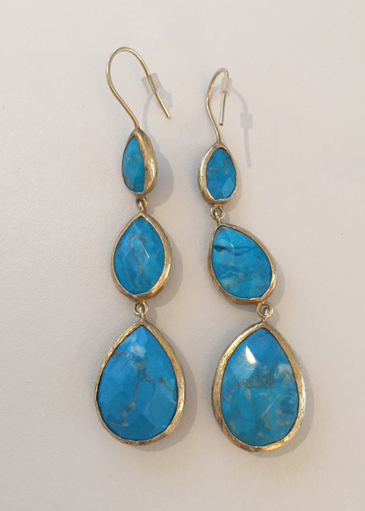 All photos courtesy of Joan Kelley
Other must-haves include "anything off the shoulder…blouses or dresses," continues Molly. "(They are) very flattering for all shapes and sizes."
If you are looking for a great piece that can carry you through all seasons, one of Molly's favorites is a bit unexpected. "Black leather pants," she says. "I own several pair in different cuts. You can dress them up or down. A thousand miler!"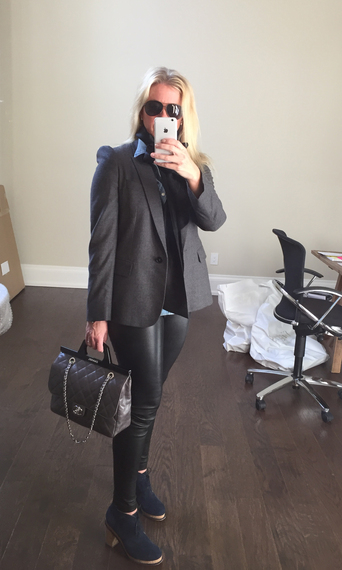 Dressing for the big event
For some, deciding what to wear to a big event can be a challenge. Here is Molly's approach:
"When thinking about what to wear for a charity event, the first thing I consider is the theme. I try to come up with something that works with the theme but also works with my style. For example, this year the theme for Sick Kids Hospital's Scrubs in the City is 'London.' I haven't decided on the dress yet but I know I will be choosing a U.K. designer."
There are a lot of amazing international designers out there, but Canadian designers hold their own on an international stage. One that is really trending right now, according to Molly, is Greta Constantine. "I love Greta because their styles are beautifully cut and I love their fabrics."
Other Canadian designers to watch for this season include Aleks Susak and one of Molly's favorites: "Pink Tartan, because they are giving back. Teaming up with Burt's Bees to save the Bees!"
Conscious fashion choices
If conscious shopping is important to you, there are a few simple things you can keep in mind. You could purchase a high-quality wardrobe staple (for example, instead of several cheap white T-shirts, invest in one well-made shirt that will last longer and look better). You might choose to buy locally produced garments, or be open to high-end consignment shops to look for designer labels. If you want to take it one step further, you may want to check out World Vision's Conscious Consumer Challenge.
READ FULL ARTICLE