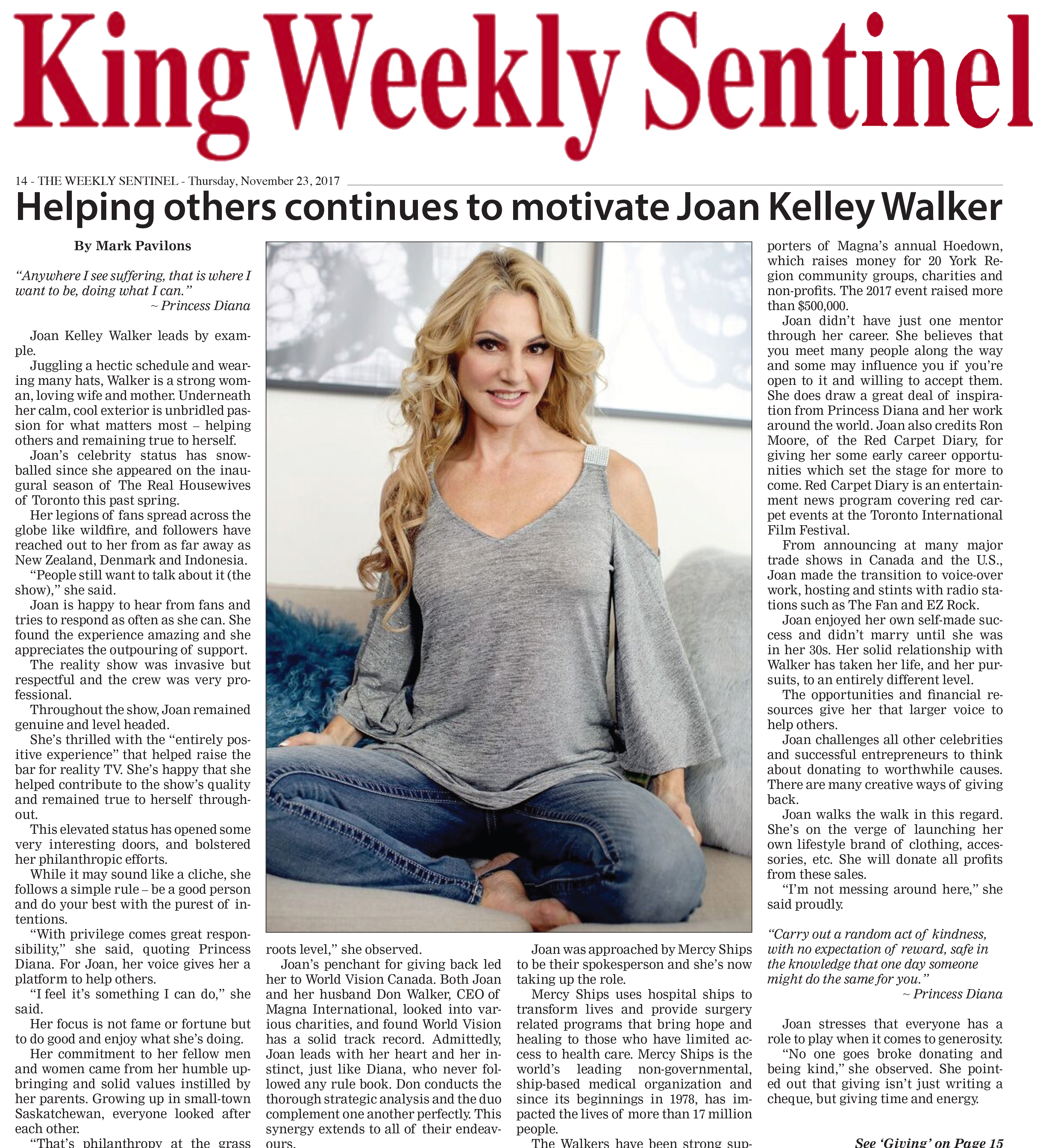 27 Nov

Helping others continues to motivate Joan Kelley Walker
Helping others continues to motivate Joan Kelley Walker
By Mark Pavilons
"Anywhere I see suffering, that is where I want to be, doing what I can."
Princess Diana
Joan Kelley Walker leads by example. Juggling a hectic schedule and wearing many hats, Walker is a strong woman, loving wife and mother. Underneath her calm, the cool exterior is an unbridled passion for what matters most – helping others and remaining true to herself.
Joan's celebrity status has snowballed since she appeared on the inaugural season of The Real Housewives of Toronto this past spring. Her legions of fans spread across the globe like wildfire and followers have reached out to her from as far away as New Zealand, Denmark and Indonesia. "People still want to talk about it (the show)," she said. Joan is happy to hear from fans and tries to respond as often as she can. She found the experience amazing and she appreciates the outpouring of support.
The reality show was invasive but respectful and the crew was very professional. Throughout the show, Joan remained genuine and level-headed. She's thrilled with the "entirely positive experience" that helped raise the bar for reality TV. She's happy that she helped contribute to the show's quality and remained true to herself throughout. This elevated status has opened some very interesting doors and bolstered her philanthropic efforts. While it may sound like a cliche, she follows a simple rule – be a good person and do your best with the purest of intentions. "With privilege comes great responsibility," she said, quoting Princess Diana. For Joan, her voice gives her a platform to help others. "I feel it's something I can do," she said.